How to Remove Stickers from a Car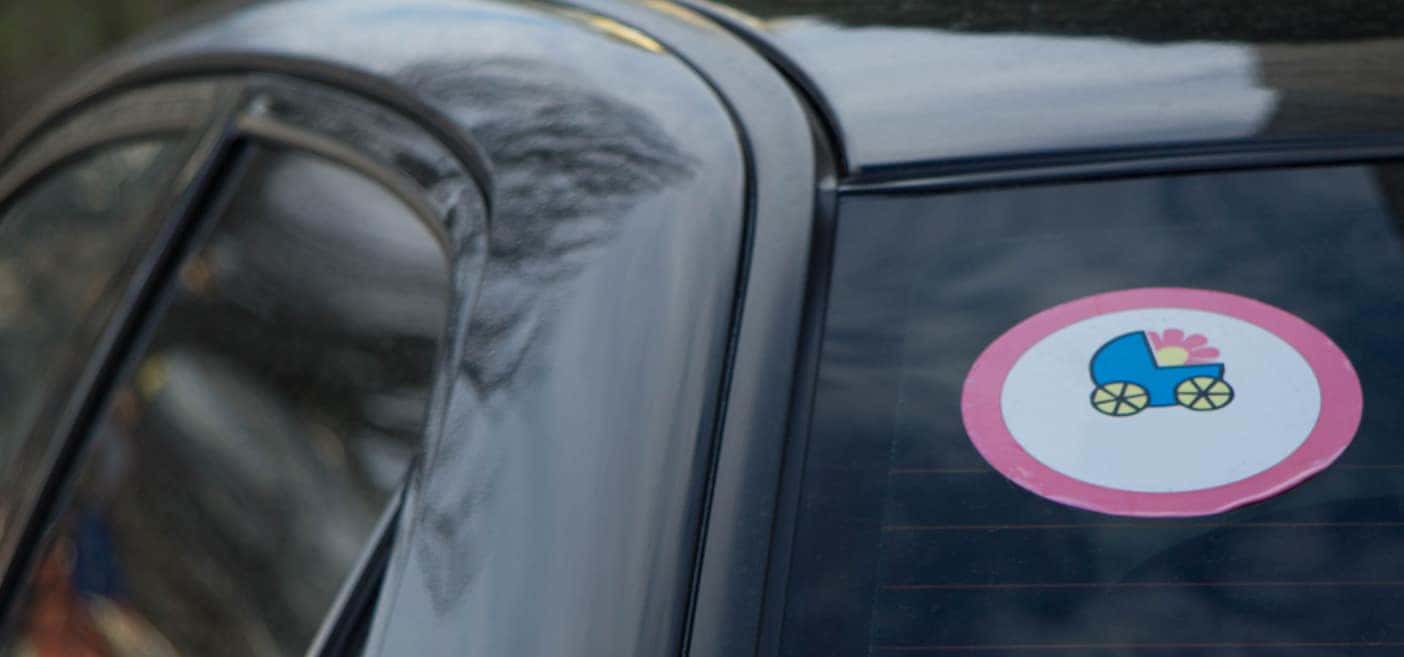 Whether you're improving the look of your car's exterior, or cleaning up after the kids got a little too creative with their sticker book, it can come in handy to know how to remove stickers from a car. Knowing how to get stickers off a car can also be beneficial if you purchase a used car near East Moline, and want to remove bumper stickers placed there by the previous owner. Whatever the situation may be, Green Family Hyundai has you covered with our "how to remove stickers from a car" guide below!
How to Get Stickers off a Car's Exterior
To remove stickers from the body of your car, gather the following items:
Small amount of car washing soap
Hairdryer
Plastic card (an old library card or something similar will do)
Tree sap remover or Goo Gone Automotive
Clean, dry towels
After you've gathered what you need, follow these steps to remove stickers from your car's body:
Clean the entire sticker and the area surrounding it using the car soap.
Turn the hairdryer on and set to "hot." Hold it about two to three inches away from the sticker for a few seconds. Work from the inside out and make sure the entire area is well heated.
Once the sticker has been heated, use the plastic card to carefully push up the edges of the sticker. It should be easy to peel the sticker off if you can see the adhesive residue starting to release from the car's surface. You may need to repeat this process a couple times.
If the sticker doesn't come off cleanly, you may be left with a layer of residue. At this point, you'll probably be wondering how to remove sticker residue from a car. It's easy! Apply a small amount of Goo Gone Automotive to a clean and dry cloth, and wipe the area until the residue is gone.
How to Remove Stickers from a Car Window
To remove stickers from a car window, you won't need the hairdryer and you can substitute the plastic card for a razor. Use the razor carefully and never use a razor blade on the inside of a tinted window. When you're ready, gather the following items:
Razor blade
Clean, dry towels
Rubbing alcohol
Dish soap
Hot water
Once you have the items listed above, follow these steps:
Lift the edge of the sticker using the razor blade. Then, try to remove as much of it as you can by hand.
Mix some dish soap and hot water, then dip a clean towel into the mixture. Rub the sticker residue until it starts breaking apart. This may remove the residue once and for all, or you may need to move to Step 3.
Use the razor blade to carefully scrape off the remaining sticker residue.
Rubbing alcohol can also do the trick. Soak a paper towel in the rubbing alcohol and scrub the area. You can also use the razor blade to remove particularly stubborn bits.
Use a clean and damp towel to clean the area when you're satisfied with the results.
Get More Tips from Green Family Hyundai Near Rock Island
Do you have more questions about how to remove stickers from a car? Our team is happy to answer! Contact our service center near Milan for more information on how to make the process as easy as possible. While you're here, browse our current service specials for opportunities to save on your next scheduled service appointment.
Save on Service
Learn More with Green Family Hyundai
More from Green Family Hyundai