What Does the Hyundai Logo Mean?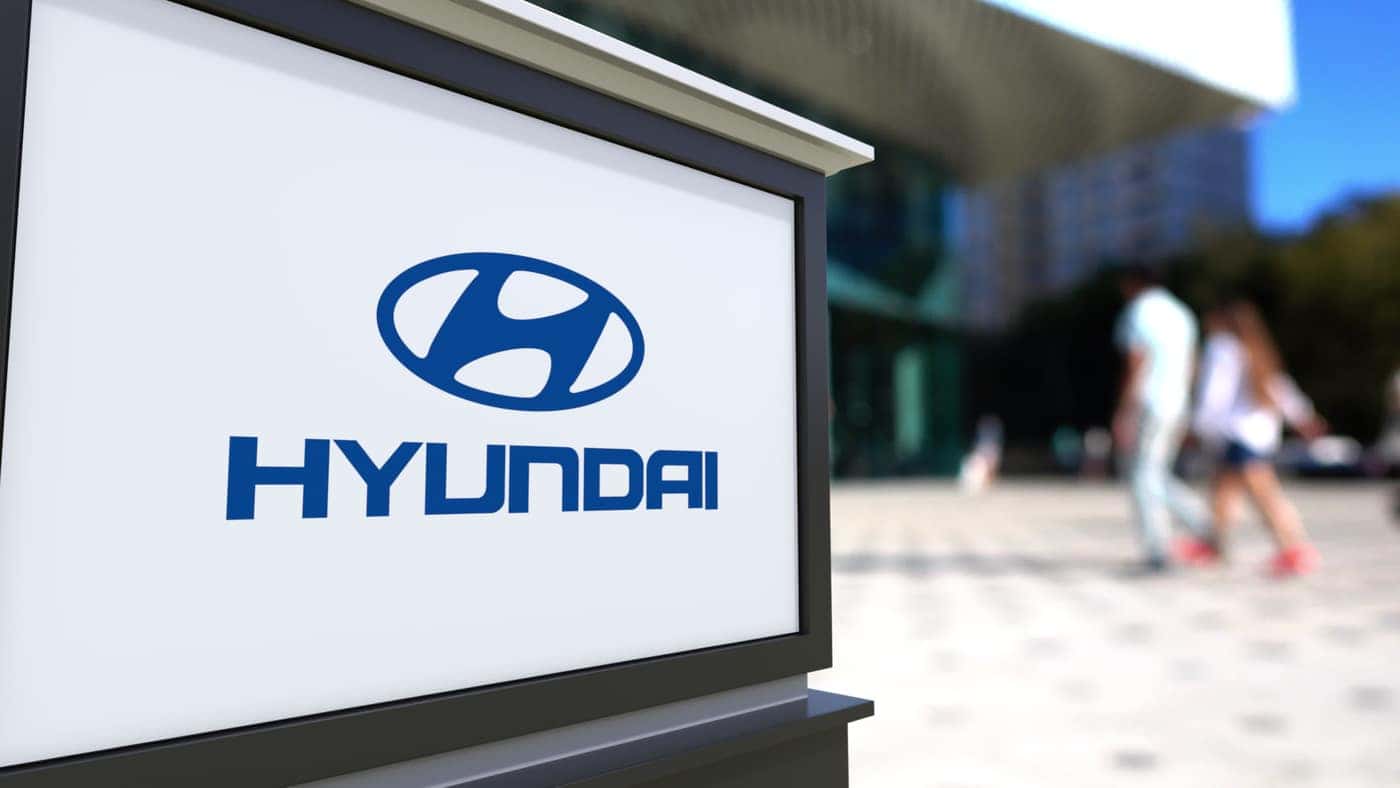 Hyundai vehicles are a mainstay of the East Moline and Rock Island roads, but not every driver knows the deeper Hyundai meaning behind that shiny silver logo! If you've ever been curious how this brand got its start, take a trip back in time to discover the roots of this global success story:
Hyundai Meaning
Let's start with the brand itself: Hyundai. Hyundai is a Korean word that means "modernity" to reflect the company's commitment to innovation. And while the name "Hyundai" was chosen back in 1947, the idea of modernity remains a part of the brand's identity. The current slogan is "New Thinking, New Possibilities" to reflect that forward-thinking philosophy, and the many new electric and hybrid models put that slogan to work! And just how do you pronounce "Hyundai"? Most English-speakers in the United States pronounce the name as if it rhymes with "Sunday", while English-speakers in Europe pronounce it as "high-UN-dye" instead.
Hyundai Logo
How does the "Hyundai" meaning tie into the logo? You might be surprised at how much symbolism is packed into such a small design! At first glance, you'll notice that the Hyundai logo looks like the letter H – slanted toward the right to suggest it is moving forward. But there are a few hidden secrets you may have missed:
Look closely and you might notice that the H also looks like two people shaking hands.
This represents the union of a salesperson and shopper finalizing a deal.
This symbolism is a nod to the company's commitment to customer service and teamwork.
The circle around the perimeter represents the global expansion of the brand.
So the next time you test drive a Hyundai, be sure to take a good look at the logo.
Learn More about Hyundai with Green Family Hyundai
Whether you want to learn more about the Hyundai meaning or you're ready to find a car to call your own, Green Family Hyundai is here to help drivers in the Milan area! While we're located in Moline, we offer plenty of online shopping tools to help you browse leisurely without leaving your home. Check out our new vehicle specials to get started or contact us with your questions, and take a minute to learn more about Hyundai roadside assistance.
More from Green Family Hyundai
The Hyundai Elantra is always a popular option for drivers in East Moline, and the 2021 model year marks a brand new redesign. The exterior has been completely revitalized, and the Hyundai Elantra interior received an update to bring in fresh style and technology. When you want to enhance your daily drives with ease, take a…

From its reliable power and its advanced efficiency, there's no doubt that you should expect a lot from your next SUV. After all, you need it to keep up with your busy lifestyle in Rock Island. That's why the 2021 Hyundai Palisade interior features offer everything you need on East Moline commutes. Offering a wide range of…

East Moline drivers seem to be pretty impressed with the new Tucson, and so are we. The 2021 Hyundai Tucson interior is especially impressive. It has lots of room, plenty of features, and looks great, too. Let's delve into the details below, starting with the generous Tucson cargo space. Contact Us New Inventory 2021 Hyundai Tucson…